LAZULI LITERARY GROUP Writing Contests

Winner receives $100 and publication on Lazuli Literary Group's Contest page

All entries will be considered for publication in AZURE: A Journal of Literary Thought.

DEADLINE: October 17, 2017
Guidelines
Both previously published and unpublished works are eligible, provided that publication on the Lazuli Literary Group website does not infringe on previously held rights.
We are not concerned with genre distinctions—send us the best you have; we want only for it to be thoughtful, intelligent, and beautiful.
A cover letter is not required and will not affect the success of your submission. ​
Submission fee: $10
You may submit multiple pieces as long as each is accompanied by a separate entry fee. Multiple poems, not exceeding 50 pages in total, are considered one submission.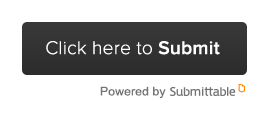 ---
AZURE Writing Contests
---
September 2016 Writing Contest: Winner
Susan E. Wadds is the winner of AZURE's September 2016 Writing Contest. The first two chapters of her novel What the Living Do will be published in the Winter 2017 issue of AZURE. Congratulations, Susan!
"A turkey vulture drops a rope of intestine and lifts away into a hard blue sky. The dog at the roadside is some kind of mixed breed with a delicate snout and brindled coat. Mel eases the truck to a stop, and I clamp on my hardhat.
Overhead, the big bird carves a dark circle while Mel drags the shovel out of the truck bed. Even though I know the dog is dead, I squat to touch it just in case, but its jaw gapes, its legs are stiff as branches, and its milky eyes are open.
Michelangelo peeled the skins of cadavers. He was searching for a deeper mystery than how muscle attaches to bone. I am searching for something more too; not just a tag to name the owner of a dog. In the dead, Michelangelo found the underpinnings for his art. I haven't yet been able to name what it is I find in these still creatures."
---
January 2016 Writing Contest: Winner
Congratulations to Kirk Marshall for his winning entry in AZURE's January 2016 Writing Contest. The 5,000-word excerpt published in AZURE, Brass Tyrant and the American Thirst, is part of his forthcoming novel entitled Feverglades.
"The longer he lingered in The Brass Tyrant, the less transfixed he was by the women and the more vested he became in verifying the allure of the old liars, in gaining their approval and so inheriting their secrets. They each possessed the whittled oblique face of a church fresco icon, a chalk-white bust like a Hans Holbein cameo clamped in a locket. Yet assembled together, they resembled an Early Flemish panel-portrait executed by the Brothers van Eyk, the Ghent Altarpiece of Time-eaten Gremlins. Their rickety pisshead clan behaved in such a way that Briggs was often privately reminded of the Muppets in the mezzanine, as if Statler and Waldorf had emerged with raspy scorn from the television set to crack wise about the state of his life. He didn't need anyone to explain to him that these men were gangsters, the fathers of criminal progeny."
---
September 2015 Writing Contest: Winner

The winner of the September 2015 AZURE Writing Contest is Frank Light for "New Age Uncaged." Congratulations!
A brief excerpt of Frank's hypnotic, sonorous verse:
"...Embargoes released Prepare the feast
Ensnare the beast
Beware pretenders
Return to sender
Conspicuous contenders
Token defenders
Repeat offenders Vendors, lenders
Solicitous mentors
Religious dissenters
Fringes to center
The mad monkey enters..."
The complete 49-page text of "New Age Uncaged" was published in the September/October 2015 issue of AZURE.
---
June 2015 Writing Contest: Winner
The winner of the June 2015 AZURE Writing Contest is Reg Darling for "Better Living Through Chemistry." Congratulations!
"
The vestigial remnants of a child's egocentric universe mingled with the naïve hippie spirit of the times—just let it happen, and all will be well. I would return to Clarion in January, and serendipitous circumstance would deliver a wonderful, if momentarily agonizing, opportunity for my nobility to falter."
"Better Living Through Chemistry" was published in the June 2015 issue of AZURE.